Gallery
Blindness was shot entirely on location around New York City.
Richard and Karen meet at the Tom Otterness Sculpture Park in Tribeca and get to know each other strolling the streets of Manhattan. They go for coffee in the Village, take the subway in Union Square, and walk along the Brooklyn Bridge. They have tapas at a Midtown restaurant and then enjoy a concert nearby.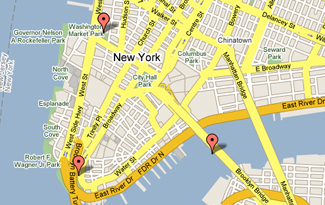 Here you can see some images from the shoot, some stills from the movie, and you can click on the map for actual locations from the film.